Welcome to Our Online Office!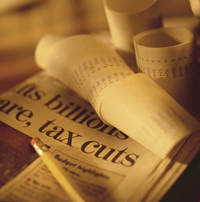 Dear Clients & Friends,
Our first holiday weekend has arrived! We will be closed Memorial Weekend. Let's all enjoy the expected nice weather and the outdoors.
We continue to hope that the worst of this season's outbreak is behind us, and things will begin to return to normal soon. With the tax filing deadline moved to July 15th, we continue to work on completing your tax returns.
We continue to accept drop offs through the mail slot in my office door, electronically, and by mail. We will arrange a time to collect signatures and give you your returns as they are completed. Currently, we have been mailing returns to clients, as well as having them remain in their cars, while we bring the paperwork out to them for signatures, in the parking lot. Again, your returns are not due until July 15th. That is tax day for 2020. Please focus on your health and your loved ones at this time. Follow the government's direction to practice social distancing if you can not stay home. You may drop off your information through the mail slot in the office door when the building is open. But our office door is still locked unless we have made arrangements to see you. Hours will vary as we add the off season activities to tax season activities. So, please call before coming out. There are days I may be working from home.
We wish you and your families the best of health and happiness as always. Please keep your activity in the community to an absolute minimum. We appreciate your patience and understanding for the delays caused by the pandemic, and the need for social distancing.
Stay safe.
Hours of Operation will be :
Monday thru Thursday 10:00 am to 5:00 pm
Friday: 11:00 am to 4:00 pm
Saturday: By Appointment
We look forward to seeing you all again real soon!
Sincerely,
Kathy Jindra
Please contact us immediatedly should you receive any correspondence from any taxing agency. Many times computers will spit out erroneous notices as they try to match up the information reported on your tax return, with information returns received by other agencies. A timely response is always your best first step in resolving this type of issue.