Welcome to Our Online Office!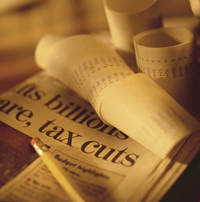 Dear Clients & Friends,
Thank you for allowing us to help you with your tax matters.
Tax reform has brought many changes to your tax return, including a new look to the forms! Tax season got off to a late start, and brought many confusing changes. Remember we are here to serve you all year round! If you receive a notice from any taxing authority, please call the office as soon as possible, delay in acting on a perceived discrepancy may cause you to lose out on your best options to correct the problem.
Off Season Hours of Operation will be :
Monday thru Thursday: 10 am to 5 pm
Evenings, Friday & Saturday: by appointment only
Looking forward to seeing you all again real soon!
Sincerely,
Kathy Jindra
Please contact us immediatedly should you receive any correspondence from any taxing agency. Many times computers will spit out erroneous notices as they try to match up the information reported on your tax return, with information returns received by other agencies. A timely response is always your best first step in resolving this type of issue.