Welcome to Our Online Office!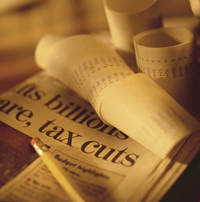 Dear Clients & Friends,
The last month has been very stressful for the nation, as we come to realize we face rough roads ahead. The tax filing season has been extended to July 15th from April 15th, a one time change to allow for us to shelter in place as much as possible. There will be no additional interest or penalty assessed for not filing or paying your taxes until July 15th.
It is not my desire to make this season last until July, but currently, it is not safe for us to interact freely as we are used to. Please leave a message if you call the office and we are unable to answer. We will return your calls as time allows. There are times that I am working alone, and can not answer the phone.
As Governor DeWine, and President Trump have extended the social distancing guidelines and stay at home order until April 30th, we will not be seeing clients, in the office, during this time. We continue to work on the returns currently in our office, and are accepting drop offs through the mail slot in my office door, electronically, and by mail. We will arrange a time to finalize them, when it is safe to do so. Please continue to drop of information as if April 15th was the deadline. There may be periods, in the future, where we work from home. If I do not work in the office, the building is locked and you will not have access to my mail slot.
Currently, we have been mailing returns to clients, as well as having them remain in their cars, while we bring the paperwork out to them for signatures. Again, your returns are not due until July 15th. That is tax day for 2020. Please focus on your health and your loved ones at this time. Follow your governments direction and stay home if you can, and practice social distancing if you can not stay home. You may drop off your information through the mail slot in the office door when the building is open. But our office door will be locked unless we have made arrangements to see you. Hours will vary as this is a very fluid situation. Please call before coming out, especially after April 15th.
We wish you and your families the best of health and happiness as always. Please keep your activity in the community to an absolute minimum.
Stay safe.
Anticipated Hours of Operation will be :
Monday thru Thursday 10:00 am to 5:00 pm
Friday: 10:00 am to 4:00 pm
Saturday: 11:00 am to 3:00 pm
We look forward to seeing you all again real soon!
Sincerely,
Kathy Jindra
Please contact us immediatedly should you receive any correspondence from any taxing agency. Many times computers will spit out erroneous notices as they try to match up the information reported on your tax return, with information returns received by other agencies. A timely response is always your best first step in resolving this type of issue.