Welcome to Our Online Office!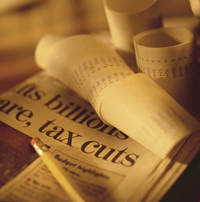 Dear Clients & Friends,
As we enter the off season, we still have a lot of work to do! If we are still working on your returns, thank you for your continued patience. The government threw us a few curve balls, in addition to the pandemic, that caused some disruptions to the filing season.
Many 2020 tax returns that were in processing at the IRS, when the March 11th ARPA was passed, are still hung up in processing at the IRS. This legislation, that provided for the $1400 per person stimulus payment, also made retroactive tax law changes to the 2020 tax returns, creating the inability to prepare and process returns containing various tax benefits for varying periods of time.
As of March 5, 2021, there were still millions of 2019 returns that still had not been processed. The IRS has reverted to manual processing to resolve some issues, but we have no ability to tap someone on the shoulder and say, "Hey, this guys been waiting forever, can you process this return?" At times, patience is the only answer we can offer.
We hope you and your loved ones are safe and well and look forward to talking to you again soon.
Off Season Hours of Operation will be :
Monday thru Thursday 10:00 am to 5:30 pm
Friday:- Saturday by appointment only
Evening hours as needed by appointment.
Sincerely,
Kathy Jindra
Please see the links page to access client file sharing.