Welcome to Our Online Office!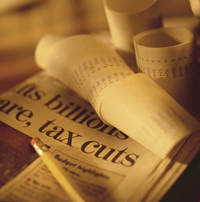 Dear Clients & Friends,
Happy New Year to all! We hope everyone has survived 2020 in good spirits to welcome the New Year!
As the pandemic still has a strong hold in our communities, we will continue to prepare returns on a drop off basis.
There is a mail slot in my office door for dropping off your information. We will attempt to keep in office time limited to the collection of signatures and review of finalized returns, and will schedule pick up times when your documents are ready. This approach is intended to control the flow of traffic, and your risk of contact to those outside your personal bubble, to a minimum. Many of you received an organizer this year to help you gather the information you need to make this process as efficient as possible. If you did not receive on, call the office and we can email you a pdf. If you already have your own method of gathering your information, you are not required to complete the organizer, it is intended as an aide for those who otherwise might miss something, to make sure they cover all the bases.
We also have the ability to create a portal for the secure exchange of documents, if you would like a strickly electronic experience this year. Call the office and provide your email address and cell phone number, so we can get you set up.
The IRS is delaying the start of tax season to February 12th, but it will still end on April 15th. That leaves only 62 days to get things done, so please, as soon as you have all of your information together, get it in to the office one way or another. I can prepare the returns, even though the IRS will not process them prior to February 12th. As the tax law is still under debate with the Economic Impact Payments, forms need to be rewritten, so I will not be able to collect signatures until close to the February start date. Please be prepared to provide the amount of any stimulus payments you received, these amounts are needed to calculate your 2020 return. If you did not receive the full amount in 2020, you may still get them with your tax return.
For those of you who benefit from the Earned Income Tax Credit and/or the Additional Child Tax Credit, the IRS does not plan to issue any refunds for those returns prior to the first week of March, so plan your budgets accordingly.
We hope you and your loved ones are safe and well and look forward to talking to you again soon.
Hours of Operation will be :
Monday thru Thursday 9:30 am to 6:00 pm
Friday 9:30 am to 5:00 pm
Saturday 12 am to 5:00 pm
Other times as needed by appointment.
Sincerely,
Kathy Jindra
Please see the links page to access client file sharing.