Welcome to Our Online Office!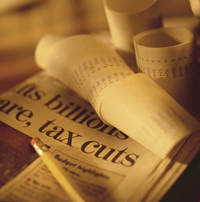 Dear Clients & Friends,
Happy 2018!
It's that time of year again. This year's tax filing season will begin on January 29, 2018. This is when the IRS will begin processing 2017 Individual tax returns. For those clients who claim the Earned Income Tax Credit or Additional Child Tax Credit, the IRS will not begin processing those refunds until February 15th. You should not expect to receive your refunds until the end of February, so please plan your finances accordingly.
Please remember to bring your proof of health insurance as well as your tax documents. The individual mandate to have health coverage remains in effect for the 2017 and 2018 tax years.
Beginning January 29th, Tax Season Hours of Operation will be :
Monday thru Thursday: 9 am to 7 pm
Friday & Saturday: 9 am to 5 pm
Please call and schedule and appointment if you need to speak with me directly.
If you would like to drop off your information, or pick up your returns, no appointment is needed weekdays between 9 am and 3 pm, as Laurie is available to help you during those hours.
Looking forward to seeing you all again real soon!
Sincerely,
Kathy Jindra
Please contact us immediatedly should you receive any correspondence from any taxing agency. Many times computers will spit out erroneous notices as they try to match up the information reported on your tax return, with information returns received by other agencies. A timely response is always your best first step in resolving this type of issue.