Welcome to Our Online Office!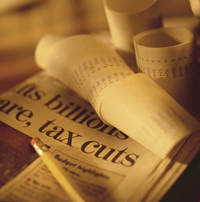 Dear Clients & Friends,
Happy 2020! Another year has flown by and its that time again. Your tax documents have started to roll in.
W2s and 1099s should be mailed by January 31st of each year, so please wait until then to file your returns. There is nothing worse than filing your return and then going home to find something just arrived in the mail that changes everything. If you have a brokerage account, many times, you will not receive your final numbers until March, making the last month of tax season a little crazy! A little patience allows us to get it right the first time!
Not sure if you have everything you need? Pull out last year's return and look at the documents we needed to finish up last year and track down this year's information before we start. Have questions about something new? Call or email your questions, to help prepare for your appointment.
The filing season starts on January 27th!
Tax Season Hours of Operation will be :
Monday 9:30 am to 5:00 pm
Tuesday thru Thursday: 9:30 am to 7:00 pm
Friday & Saturday: 9:30 am to 5:00 pm
Looking forward to seeing you all again by real soon!
Sincerely,
Kathy Jindra
Please contact us immediatedly should you receive any correspondence from any taxing agency. Many times computers will spit out erroneous notices as they try to match up the information reported on your tax return, with information returns received by other agencies. A timely response is always your best first step in resolving this type of issue.