Welcome to Our Online Office!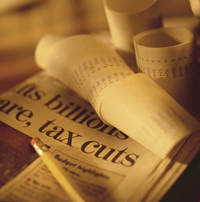 Dear Clients & Friends,
Tax season is upon us once again. We will continue to operate mostly by drop off this season due to the level of illness currently spreading in the area, and staffing shortages. This approach does have it's challenges, as appointments level out the work load, so please bring in your information as soon as everything has been received. Contactless service is available by using the Verifyle system to transmit your documents and receive your returns, or by mail.
Organizers are available to help you insure you have everything needed the first time around. Please reach out if you would like to receive one and we will get that right out to you. The filing season is expected to begin the last week of January, and end on April 18th.
Please leave a message if you receive voicemail when attempting to call the office, with the best hours to get back to you. Voicemail transcribes you message and notifies me by email, so I will get your message even when working remotely.
Thank you for your continued patronage.
Kathy
Normal hours of operation for tax season:
Monday - Thursday 10:00 am to 6 pm
Friday & Saturday 10:00 am -5:00 pm
Other hours by appointment.
The office may close for severe weather events.
Please see the links page to access client file sharing through Verifyle. If you do not have an account on this system, please contact the office to provide us with the best email address to get you started.